Our Customer Support Centers are experiencing an unprecedented number of calls as more families are staying home and using their appliances during the pandemic.
We are diligently working on improving our call center experience to ensure everyone can be serviced to our Thermador standard of exceptional customer service. In the meantime, please see below to access product owner manuals & FAQs and visit our Self Help page for additional product support including How-to Videos as well as links to Service & Repairs. We apologize for any inconvenience during this time and thank you for your patience.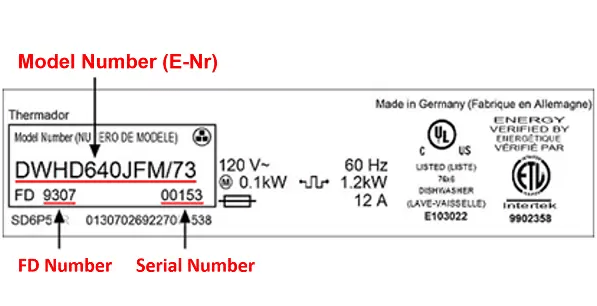 Search for Owner Manuals and Specifications
Enter your Model Number (E-Nr) below.
If you already know your Model Number, just enter the first few characters. If you don't know it, please find it on the Rating Plate, then simply click on the camera icon to take a photo or upload a photo of the Rating Plate – this will automatically add the Model Number for you. The photo should be clear and well-lit.
Frequently Asked Questions
Select a product category below to view helpful cleaning & care guidelines, usage instructions, and troubleshooting tips.
We're ready to help.
Browse our online resources to register your product, learn use & care tips, find manuals, buy accessories & parts, find a Thermador authorized servicer for repair needs, and view warranty details.