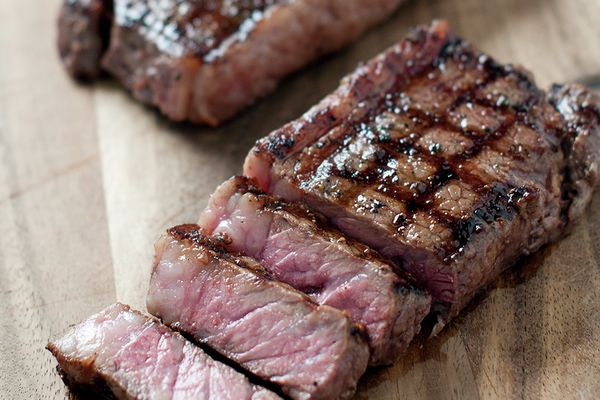 4 servings

4 1"-thick New York steaks Minced fresh thyme,
Salt and pepper Rosemary and oregano
Instructions
Preheat the Thermador Grill Plate to 450º for 15 minutes.
Season the steaks on both sides with salt, pepper and fresh herbs, pressing seasonings into the meat.
Grill for 4 minutes per side for medium-rare or until steaks are cooked to your liking. Remove the steaks from the grill and let rest 5 minutes before serving.